Mature trees on a property can go a long way towards boosting curb appeal and a property's value. Unfortunately, tall trees with lots of long branches hanging over your roof can potentially be terrible. To help you prepare for what to do about branches falling on your roof, we have provided a few helpful tips listed below.
High winds and lots of precipitation are somewhat common in the Vancouver area, as well as the rest of the lower mainland in the spring and fall. After a while, this kind of weather, mixed with the repeated coldness of a number of Canadian winters, can start to degrade the integrity of large branches and limbs on the trees on your property. Once these branches start to weaken, it is only a matter of time before they become a falling hazard. In some cases, an experienced eye may catch sight of a branch that is about to fall, and proper precautions can be taken to safely remove it. It is sometimes difficult to spot these brittle branches however, especially on tall, fully mature trees with lots of foliage.
Structural Roof Damage
If a branch happens to fall on your roof and cause serious structural damage to your home, there are a few things you should do immediately after confirming everyone inside is safe. First, check if you can spot any damage to the electrical lines running to your home. If there is a problem, call BC Hydro as soon as possible so they can make emergency repairs. You should then call your insurance company to make sure you're covered for the damage before you do anything else. Most basic home coverage will take care of damage caused by fallen trees and branches. Once you've made your claim, its time to contact the help you'll need to fix the problem. You may want to call an arborist to trim the tree or tree removal service to get rid of the limbs and debris sitting on your roof. While they're there, you can have them assess the stability of any other trees on your property. Finally, once you're ready to get the roof fixed, start calling around for quotes. At Coast Mountain Roof we offer free roofing repair estimates, and will be happy to meet you on site to discuss the job.
Minor Tree Damage and Debris
Sometimes branches and leaves can cause minor issues with your roof that have the potential to become major problems. It is important to keep your roof free of buildups of leaves or other debris. If not cleaned, this debris can cause mold and rot to form on the roof, which will wreak havoc on the roof structure. You should also be sure to take care of any minor damage caused by small branches, like broken shingles, right away. If left unattended, a small space in your roof shingles will lead to a major leak in a short period of time.
The Bright Side
Although they have the potential to ruin your roof, trees are actually a good thing to have on your property. Tall trees in particular do a good job of shielding your roof from high winds and the rest of the elements. They also help you save on energy costs in the summer thanks to the shady relief they offer from the sun.
If you are having issues with trees on your property and your roof, be sure to call in Vancouver's top roofing professionals for quality roof repairs and replacements. We also offer free estimates for all of our work, so don't hesitate to call today for a quote.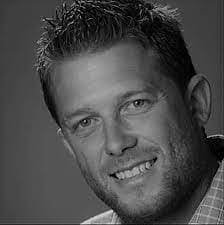 Brad Gordon and his team of professionals have been installing roofing, waterproofing and architectural sheet metal systems in the Greater Vancouver area for over 20 years.