When it comes to enhancing the look of your home and increasing its overall value, there are few better ways you can accomplish this than by adding some custom designed metal work to the interior or the exterior of your property. With Coast Mountain Roof, you can rest assured that our expert staff of certified metal workers will provide you with a unique and attractive design for whatever custom piece you have in mind. Whether you are looking to add to the attractiveness of your home's exterior by adding some copper accents to your roof, or if you want to enhance the look of your kitchen or bathroom by installing some attractive metal accents or panels, we have all the expertise and quality materials to get the job done to your complete satisfaction.
Details Matter
If you are looking to sell your home, or if you are just tired of that same old design and want a fresh new look, adding some custom metal accents is a great way to stand out in an attractive and refreshing way. Possible buyers will always turn their heads and look to see a decorative grille or metal accent in your home, and you can quickly make your neighbours jealous by enhancing the look of your roof or yard with some eye-catching new accents. With Coast Mountain Roof, you can feel confident in knowing that our team will provide you with a lovely custom design that is perfectly suited to the style you've established for your home.
Increase House Value
 Replacing or enhancing the design and accents on the outside of your home is one of the best things you can do to increase the appeal and value of your house for when it comes time to sell. A recent study from realestate.com revealed that simple altercations made to the exterior of your home can lead to a return on your investment that exceeds 70 percent!* Imagine earning that much more on your home by simply replacing your siding, windows or doors, or enhancing these areas, or a number of other areas with custom metal work. Coast Mountain Roof can help make that possible with numerous options for custom metal work including grille work, roof accents, metal cladding and much more!
To start creating the perfect accents for your home, or if you want to discuss what kind of custom metal work would increase the value of your home, feel free to contact us and arrange a free consultation with one of our custom metal working experts. We are ready to work with you and turn your custom design ideas into a reality. With our help, you can quickly add style and substance to the interior or exterior of your house, while maintaining a look that is uniquely suited to your taste and preferences. We look forward to hearing from you, and helping you achieve your design goals!
*Info Source: http://www.cocometalcraft.com/increase-curb-appeal-and-your-home-value-with-custom-metal-work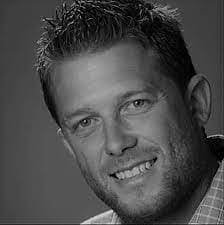 Brad Gordon and his team of professionals have been installing roofing, waterproofing and architectural sheet metal systems in the Greater Vancouver area for over 20 years.