As the weather has changed in the last few weeks in Vancouver we've been getting many inquiries from home and business owners who are concerned about their roofs. At Coast Mountain Roof we pride ourselves on the quality and durability of our Vancouver roof repair service. In this post we will discuss four common problems that cause leaky roofs, and what you can expect from our Flat Fee Roof Health Check service.
4 common problems that we encounter when completing roof repairs:
A breach in the integrity of the seal at a junction with a chimney, flue, flashing or other joints.
Condensation caused by lack of ventilation leading to rot and structural weakness
Slipped tiles or a lack of continuity in the membrane due to wind uplift
Blocked or overflowing gutters backing up into the roof
Here's some additional information on the four common roofing problems:
1. A leaking joint at a chimney, flue or flashing.
Every point on your roof where the membrane of the roofing product is breached, such as a flue or chimney stack, is a point of weakness in the roof's integrity. It is critical that the flashing or other sealant at the base of the flue is correctly installed and in place. Our roofing team will inspect the flashing on your roof to ensure that the integrity of the membrane is not compromised.
2. Condensation
Condensation can be caused by lack of ventilation or incorrectly installed barrier membranes. The buildup of moisture inside your roof cavity can cause rot and result in structural problems. This will dramatically shorten the lifespan of your roof, and can cause significant damage in your home. Annual inspection of your roof ventilation should be completed to identify and resolve any problems.
3. Slipped tiles
High winds can cause uplift in roofing tiles and membranes, which can cause a void in your roof. Voids, or lack of continuity in the membrane of your roof will result in water penetration or flooding. As with other leaks or condensation, this water will cause rotting in wooden structures, and cause significant damage to your home. An annual on-roof inspection of your cedar, rubber or metal roof will identify problems early and prevent water intrusion.
4. Overflowing gutters
Fall is the time of year when falling leaves can clog gutters and cause flooding on your roof. If you have trees next to or overhanging your building it is very important that you have your gutters inspected. Water overflowing from gutters falls over both the front and back of the gutter, seeping underneath roof tiles and penetrating your vapour barrier. Annual gutter inspection and gutter cleaning is critical to maintaining the integrity of your roof.
Call us today at 604-420-1657 to book a Flat Fee Roof Health Check and prepare home or office for winter.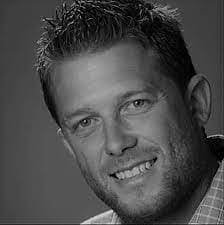 Brad Gordon and his team of professionals have been installing roofing, waterproofing and architectural sheet metal systems in the Greater Vancouver area for over 20 years.