With the winter over in Vancouver, there are still a few months of rain in the forecast before the (hopefully) dry beautiful summer. This means that your roof might have to defend your home against a few more substantial downpours. Severe weather can expose your roof's weak spots and cause leaks
In the dry periods between the rain, you should take the time to inspect your roof. Checking your roof for damage to see if small repairs can save you from having to replace the whole roof.
Heavy Rains? What You Can Realistically Expect From Your Roof
It may happen when you least expect it – a heavy downpour. Add a few days of that to the equation or a particularly nasty storm complete with rough winds, and you may have a roofing problem on your hands, no matter what shape your roof is The post Heavy Rains. What You Can Realistically …
Spring Storms and your Roof
In some parts of the country springtime brings on severe thunderstorms. Checking for damage from winter storms and snow weight now could save you in repairs instead of replacing an entire roof. The cool sunny days are good times for inspecting your roof to determine if it will withstand the high …
Read More at www.roofrocket.com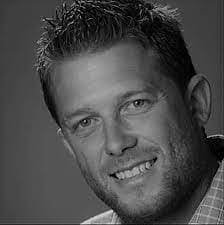 Brad Gordon and his team of professionals have been installing roofing, waterproofing and architectural sheet metal systems in the Greater Vancouver area for over 20 years.