Oh boy! Roof problems. Choosing between repairing and replacing a roof can be a daunting task, but it is an important decision that will end up affecting you both now and in the future. A lot of analyzing comes into play when deciding to patch up your roof or give it a complete overhaul, so keep on reading to find out which option is best for you!
Weighing the Costs
According to Angie's List, consumers are paying an average of $8,900 for a complete roof overhaul, which can vary widely depending on the square footage of the roof and the type of roof desired.
Of course, completely replacing the roof for your home or business is going to cost a lot more than patching it up; however, partial repairs come with a higher cost per square (10×10 ft area). Therefore, if your roof is old and may need a complete roof replacement in the coming years anyway, it may be money smart to just replace the whole thing.
Having patchwork done will be cheaper now, but once your roof has worn to the point of needing replacement, you will end up having to replace the recent patchwork anyway. On the other hand, if your roof is relatively new, and you expect it to last another 5-15 years, repairing only the damaged areas is likely going to be a better option for you, though there are a couple of cosmetic issues to consider.
One problem is that your exact shingles may not be manufactured anymore, and you may end up having to pick a color that is a slight bit different. Moreover, if your asphalt roof has multiple layers, those layers will have to be removed prior to the repair. This could lead to a difference in height with the new shingles as compared to the old ones, possibly causing a visible ridge that can be tough to disguise.
Tearing off the Old Roof or Roofing Over
If you have decided that totally replacing your roof is the best option for you, then you must decide between roofing over the current one or completely removing everything and starting with a clean slate. If your roof already has two layers of shingles, then you don't have a choice in the matter. For safety reasons, the International Residence Code does not allow homes or buildings to put more than two layers on a roof.
To make this decision, you will have to do a bit of analyzing and weighing the pros and cons here as well. For a tearing off and reroofing, you are looking at a higher short-term cost, but you may be saving on costs in the future since tearing everything off down to the bare roof allows you to see if there is rot that could cause part of the roof to collapse in the future. You would also have the option to add shield membrane to protect against ice dams that could also cause future damage.
One more factor to consider is your location. If you live in an area that gets pounded by windstorms, your shingles won't fly away as easily if they are attached right to the roof deck instead of being installed over other shingles.
There are a lot of things to consider, but it's worth taking the time to look at your current situation and come up with the right plan. It's a major decision that could greatly affect the value of your house or building, so think hard about how you want to deal with the integrity of your roof.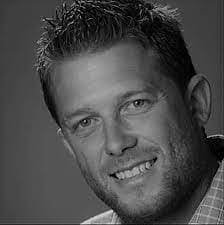 Brad Gordon and his team of professionals have been installing roofing, waterproofing and architectural sheet metal systems in the Greater Vancouver area for over 20 years.