A new roof is going to be a big investment for any homeowner, which is why it is so important to work with a roofing company you can trust to get the job done correctly, at a reasonable price. Unfortunately, there are a lot of scam artists that use roofing jobs to take advantage of unsuspecting homeowners. Avoiding these scams isn't always easy, especially because the average homeowner isn't overly familiar with the process of finding and hiring a reputable roofing company. To help Vancouver residents recognize and avoid some of the more common roofing repair scams, we have prepared brief descriptions of how each scam works, and what you can do to keep from falling for the scam.
Full Roofing Payment Up Front
For almost any type of renovation or home repair work, a contractor will often ask for some type of deposit before the work begins. This is standard practice and is usually done to cover the cost of materials needed to get the work started. Homeowners should be prepared to provide some sort of deposit to their roofer before work begins but never pay in full. Any roofer that insists on getting paid in full before work begins should immediately raise a red flag. The same roofer may also insist that you sign over your insurance check to cover the initial cost of materials. Again, this is highly irregular, and should immediately indicate that this roofer is not to be trusted. Any reputable roofing company, like Coast Mountain Roofing, will be able to present proper insurance credentials, as well as a comprehensive quote that includes details about deposits and final payments to be made after work is completed. If a roofer or roofing company is unable to provide these details and demands full payment upfront, they are definitely not someone you should hire.
Door-to-Door Solicitation
At some point, usually after a major storm, you may encounter a stranger at your door offering quick and inexpensive roof repair services. At first this may seem like a great deal, especially if some shingles have fallen off your roof after a storm, and you have neither the tools nor the time to make the repairs yourself. Keep in mind that the quick door to door repairman may not actually have any intention of completing the work to your standards. In fact, a lot of these door to door scammers will take some cash up front, and then disappear, having completed little to no repairs at all. If you need quick roof repairs after a storm, many Vancouver area roofing companies, including Coast Mountain Roof, offer a fast and reliable repair service that you can trust.
The Low Bidder Roofer
Finding an experienced Vancouver roofer that is right for you requires some research and consideration. For the most part, people want to get the best possible quality for the lowest possible price. While this does make sense in terms of a budget, keep in mind the lowest bidder isn't always the best option. Not only will you be likely to end up with less than stellar work, but you may also end up paying more than you ever intended before the work is finished. Scammers will first get your business by severely low-balling their initial quote compared to the competition, but will increase costs as the work goes on. You may even find yourself in a position where the roofer removes your old roof and demands more money before they replace it. You can avoid these low bidding scammers by keeping an eye on the details of your quotes. Make sure you know things like the type of material your roof will be made of (shingles, tiles, etc) and the actual size of your roof dimensions. These details should give you a standard to follow when looking at quotes, which will make it easier to spot a scammer looking to undercut the price of the competition.
For complete peace of mind and quality workmanship, you can trust, be sure to contact the team at Coast Mountain Roof when you're in need of a new roof. We offer free estimates and will be available at all times to answer your questions and keep you up to date on the progress of our work. To find out more, or to get started on a free quote, be sure to contact us via phone or our website today!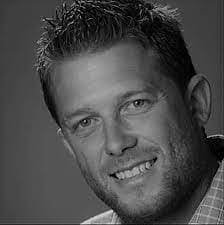 Brad Gordon and his team of professionals have been installing roofing, waterproofing and architectural sheet metal systems in the Greater Vancouver area for over 20 years.