If you are in need of a new roof, there are probably all kinds of questions racing in your mind. Some of these might be aesthetic like, "what will my new roof look like?" and "how long will my new roof last?', but one of them is bound to be "what is the average price of a roof per square foot?"
After all, no matter why you are in need of a roof — whether it be because of an update or new construction — the price is bound to be at the top of your mind. In this article, we will look at average roofing costs per square foot, and we will also talk about what factors go into determining these prices.
Average Cost of a Roof Per Square Foot
Assuming that you are installing an asphalt roof, the average cost per square foot will be between $3.50 and $5.50 per square foot. Of course, if you are installing a metal roof, this price will be higher. It may also be higher or lower depending on:
1. Labour Costs
The installation of a roof is not an easy job. After all, it requires a serious level of skill, as well as an element of risk as to the roofing professional, will need to approach working at a high elevation with care. The costs of a contractor will be a deciding factor in your overall roof price.
2. How Many Repairs are Needed
If you are seeking out a roof repair, the condition of your pre-existing roof will have an impact on your new roof. For one thing, the surface of your repair will determine the overall shingles that are needed as a result, the cost of the repair. Water damage in particular can result in a very expensive roof repair.
3. Special Roof Features
Although it may be nice to have a skylight or a fireplace chimney, these elements can be quite challenging to lay a roof around. If the layout of your rooftop is complicated, you will see this reflected in your roofing costs.
4. Municipal Considerations
Your roof may be required to be in compliance with certain municipal laws and guidelines. This will depend entirely on the area in which you live — your professional roof contractor will help you determine which rules you need to be mindful of.
5. The Size of Your Roof
It's simple: the larger your roof is, the more expensive of a replacement or installation it will be! This is a simple equation of cost of materials and length of labour.
6. The Slope of Your Roof
Much like a roof with special chimneys or skylights can be more expensive to apply shingles to, a roof that has a serious slope will also be more expensive to roof. This is because it takes more skill on behalf of your contractor, and also involves more risk.
Frequently Questions of Installing New Roof
What Does a Roof Installation Include?
It's important to note that when you pay for a roof, you are not only paying for the shingles themselves. Usually, your quoted price also includes the installation of felt underlayment under the new roof, as well as the disposal of old shingles. The price will usually also include a warranty of some capacity.
How Long Does it Take to Install a New Roof?
With all that goes into a roof installation, you might assume that it would take weeks or even months to pull off a roof installation. However, don't underestimate the savviness of roofing professionals — they are usually able to pull off a roof installation in 2-4 days, assuming that the weather cooperates!
Does a New Roof Increase the Value of a Home?
In general, a new roof will be likely to entice a potential homebuyer, as a roof replacement can be one of the highest costs associated with owning a home.
Trust Coast Mountain Roofing With Your Roofing Needs
If you are looking for roofing companies in Vancouver, look no further than the professionals at Coast Mountain Roofing. With more than 20 years of experience, it's no wonder that commercial and personal customers alike choose us to be their Vancouver roofing contractor. Get in touch today to see how we can help you with your project!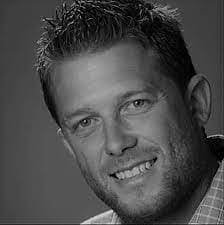 Brad Gordon and his team of professionals have been installing roofing, waterproofing and architectural sheet metal systems in the Greater Vancouver area for over 20 years.