When it comes to roofing of any kind, it is imperative that a high-quality material be chosen in order to obtain the best results. While this could be said of any roofing project, it is a fact that especially rings true when it comes to commercial roofing projects. In this article, we will go over the best kind of materials to enlist in your next commercial roofing project.
4 Best Materials for Commercial Roofing
We may be biased, but we think it is fair to say that a roof just may be the most important part of any physical structure — after all, how else could the phrase  "a roof over your head" have become so popular? Because a roof is such a vital element, it is important that you choose the materials that you use carefully. Here is an overview of the most popular commercial roofing materials.
1. TPO
TPO, or thermoplastic olefin, is a favourite among roofers in sunny locales as it has a wonderful ability to withstand ultraviolet rays. In fact, TPO is so popular that it has become the most common type of single-ply roofing over recent years.
One reason behind this is because the costs associated with TPO tend to be lesser than that of other roofing materials. In spite of this, TPO is still an extremely durable material and can withstand an impressive amount of wear and tear. The material itself is stretchy, which makes it elastic enough to move in cooperation with your building.
TPO comes in a variety of colours to fit a building's design, from blue to red to green to grey to tan. An added bonus is that this material is completely recyclable, which is not something that can be said about most roofing types. One reason some professionals may be skeptical, however, is because TPO has not been an industry standard for very long, which makes some experts apprehensive about its ultimate longevity.
2. EPDM
EPDM stands for ethylene propylene diene methylene '— essentially a long way to describe a very durable type of rubber. This rubber is specially formatted to serve rooftops and comes in a dark shade that makes it difficult to identify as rubber at all.
EPDM is a common kind of roofing material and has been a mainstream building material for at least six decades. The main reason for this is because of its undeniable durability and dependability.
While its dark material is generally not a great choice for anywhere that digests a large amount of sun, it can be a sensible material choice for a cooler climate where UV rays are less of a concern. Another thing that makes it a good fit for cool climates is its ability to accommodate a number of different insulation types — a must in cold places.
However, EPDM's ability to be influenced by the weather can also be to its detriment. This material is particularly vulnerable to shrinking caused by hot weather and can be prone to leaks. Of course, ensuring a roof's proper installation is one way to lessen the chances of this.
3. Modified Bitumen
Unlike EPDM, using roof tiles made from modified bitumen, another type of rubber, may provide better protection against the elements of nature. One reason for this is because, unlike EPDM, modified bitumen roofing materials are welded instead of glued.
In fact, modified bitumen is known for being a very sturdy material in more ways than one. It can withstand the pressure of anything from heavy maintenance services to large amounts of snowfall. Thanks to this general durability, modified bitumen also comes with a greater life expectancy.
4. PVC Membrane
PVC membrane is an incredibly popular roofing material, and for good reason. For one thing, it offers incredible durability, and is resistant against the kind of abuse that most roofs most commonly face, whether it be from wind, moisture, or even just general wear and tear.
Incredibly, the PVC membrane is even fire-resistant in some cases, which can go to great lengths to protect your home in case of a fire. Of course, all things come at a cost, and the cost of the PVC membrane is slightly above that of other roofing materials which may leave some roofers and homeowners skeptical.
Commercial Roofing Solutions in Vancouver
No matter your material preference, Coast Mountain Roof offers the roofing solutions to fit your needs. We proudly serve the Greater Vancouver Area. Please contact our Vancouver professional commercial roofing contractor.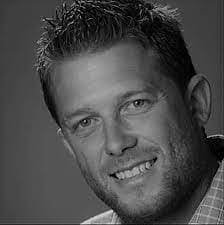 Brad Gordon and his team of professionals have been installing roofing, waterproofing and architectural sheet metal systems in the Greater Vancouver area for over 20 years.