When you look around the city of Vancouver, you'll notice that most commercial buildings have something in common: flat rooftops. While commercial roofs appear completely flat, this isn't exactly the case. Most flat roofs are built with a slight 2% slope to them. This encourages drainage and allows the water to flow to the center of the roof into a drain hole or out towards the edges.
This is a commonality shared with many commercial buildings throughout the world, be it hospitals, schools, warehouses, or office buildings. As common as they are, you may wonder why they're not sloped or peaked like houses are? Here are a few reasons why flat roofs are optimal for commercial buildings:
More Cost Effective
In many cases, it's a budgetary decision. When it comes to designing and constructing a building, the expenses can quickly add up. Therefore, businesses look to save money where they can; enter flat roofs!
Compared to sloped roofs that require more materials, labour, and specific framing, flat roofs are considerably cheaper. With that said, flat roofs require proper installation, since they don't have natural drainage. So, while your business may save money with flat roofs, ensure that you're not skimping on quality materials and professional installation.
Ideal for Rooftop HVAC Systems
Another huge advantage to commercial buildings utilizing a flat roofing system is the added square footage. With a flat – or slightly sloped – roof, your business can keep its air conditioning unit up top rather than on the ground. This system keeps your HVAC unit safe from vandalism and prevents damage from debris, vehicles, and many pests.
Additionally, rooftop placement is more energy efficient as the air doesn't need to flow from the ground up, which is harder on the system and uses more energy. Rather, the air can flow downwards naturally and easily.
Optimal For Maintenance
Have you ever stood atop a sloped roof? If you have, you're familiar with the dangers involved and can imagine the complexities working on a sloped roof brings. As such, flat roofs result in easier and safer maintenance work. If you need to clean debris off your rooftop or have roofers perform repairs, you won't need a ladder and a harness to do so safely.
Which Type of Flat Roof is Right for You?
That's a great question! Since flat roofs are so popular amongst commercial buildings – even some residential ones – there's a variety of roofing types on the market. But how do you decide which one is right for your commercial building? Here are the most popular commercial roofing systems:
1. EPDM Rubber
EPDM (Ethylene Propylene Diene Monomer) is an extremely durable roofing membrane that's great for flat roofs. Made of synthetic rubbers, this roofing system has been popular amongst roofers for more than 40 years. Proven to be the longest lasting roofing system, EPDM roofs are weather resistant and easily repairable.
2. Torch-On Roofing
Torch-on roofing systems are a popular choice for residential and commercial flat roofs. It's comprised of modified bitumen SBS polyester reinforced rolls and ensures strength and integrity with the multi-layer application. This roofing type is heat-welded which prevents leakage and encourages drainage, making it ideal for rainy climates. You won't need to worry about water pooling or seeping into your building with a torch-on roof.
3. TPO Roofing
TPO (thermoplastic olefin) is a single-ply roofing system that's cost-effective and efficient. Built to reflect heat and resist UV absorption, the materials offer strength, longevity, and economical advantages. Environmentally friendly, you can recycle the materials upon expiry, adding sustainability to your business model.
4. Metal Roofing
While not a typical choice for most commercial buildings, warehouses with flat roofs may use a metal roofing system. Practical, affordable, and weather-resistant, metal roofs can last between 30-50 years. Made from recycled materials, your building can reduce waste and embrace this ultra-durable roofing system.
What's Next?
No matter which material you choose for your commercial flat roof, the key to longevity, durability, and efficiency is proper installation and maintenance. At Coast Mountain Roof, we've been Vancouver's preferred roofers for nearly 20 years. We specialize in industrial roof installations and offer high-quality materials with pristine execution. When looking to protect your business, a solid roof is a great place to start. Contact us today for a quote on commercial roofing services.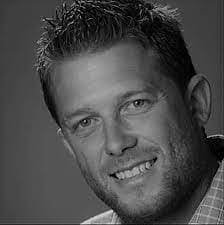 Brad Gordon and his team of professionals have been installing roofing, waterproofing and architectural sheet metal systems in the Greater Vancouver area for over 20 years.