---
Vancouver's Trusted
---
Commercial Roofing: Flat Roofs, Metal Roofs & Cladding
Premier Commercial & Residential Roofing Services in Vancouver, BC
---
Recognition of Our Roofing Services
With over a decade's worth of experience in the roofing industry, Brad Gordon and his Vancouver Commercial Roofing company offer premium quality roof installations, with minimal interruption to your business or home.
SOPREMA's Program Alliance for Quality + Safety (PAQ+S)
Coast Mountain Roof is a Certified Advanced Installer in Vancouver, BC
---
Coast Mountain Roof was rated Best of HomeStars in 2014.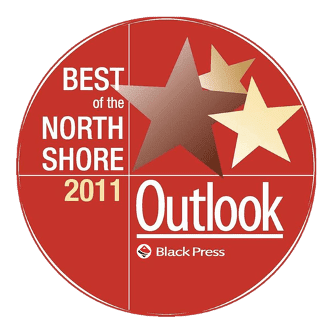 ---
Best of The North Shore
And Voted Best of the North Shore in 2011.
About Us
We pride ourselves on being the best commercial and residential roofing company in Vancouver by installing high-quality, durable roofing solutions throughout Vancouver's Lower Mainland. We use the latest roofing materials and techniques to ensure we build you a roof that lasts. As experts in our field, we offer a variety of services to repair, replace, and maintain both residential and commercial roofs. From flat to steep roofs, our specialties include torch-on roofing, residential asphalt roofing, roof repairs, metal roofing, low sloped roofing, re roofing, steep roofs, and metal cladding. 
View Our Gallery
Superior Roof Installations
Coast Mountain Roof offers superior roof repair and installations with minimal interruption to your business or home. We're experienced when it comes to working in Vancouver weather and for this, our roofing contractors offer a wide variety of climate-proof products and materials including:
By selecting the best materials for your roof, scheduling regular roof maintenance checks, and hiring our professional, reliable roofers, we guarantee your roof will have the longest life possible.
Trusted Products We Use
Our professional roofing services focus on quality above all else. This includes using only the best roofing products in the industry to ensure your roof is strong, long-lasting, and efficient. Some of the trusted brands we install are SOPREMA, CertainTeed, Malarkey, Westform Metals, Cascadia Metals, LMC Manufacturing, Firestone, and Mulehide. For all your commercial and residential roofing needs, from torch on to TPO to asphalt shingles, Coast Mountain Roof has the products to make your roof last.
Roofing Warranties
Need a roofing contractor in Vancouver you can trust for a lifetime? With our extensive warranties, you can have the peace of mind knowing your building is protected long-term. For starters, our company was the first in the industry to offer a 2-5-10 year maintenance and inspection service for all re-roofing contracts. With our peace of mind program, the performance and longevity of your roof don't need to be compromised. In addition to our roof service guarantees, the roofing materials we choose are selected for their trusted performance and generous warranties. Available in different levels of protection, we can help you choose the materials and warranties that are best for you and your roof.
Better Business Bureau Accreditation
---
You deserve a roofing contractor you can trust. At Coast Mountain Roof, we pride ourselves on providing premium new roof installation, roof repairs, roof removal, and maintenance services, with minimal interruption to your day. With our durable roofing solutions, Vancouver homes and businesses are equipped to handle extreme weather, natural wear-and-tear, and look great while doing so. No matter the size or condition of your roof our company comes with the following for commercial and residential projects:
Best Roof Warranty in Metro Vancouver
Free Estimate
Great Customer Testimonials
Top-Grade, Quality Roofing Materials
Over Two Decades of Professional Experience
Accreditation from the Better Business Bureau (BBB) to Guarantee Excellent Craftsmanship
Our Services Area
---
Abbotsford
Delta
Maple Ridge
Mission
New Westminster
Pitt Meadows
Port Coquitlam
Surrey
Vancouver
Vancouver Roofing Company For Over 22 Years in Vancouver's Lower Mainland
---
Since 2000, our roofing company has installed hundreds of roofs throughout British Columbia. From Squamish and Langley all the way to the city of Vancouver, we've worked on all sorts of properties. No matter the size of the project, our team applies a great level of care, treating every roof as if it were our own. With Coast Mountain Roofs Better Business Bureau (BBB) accreditation, we ensure excellent workmanship and the highest quality of products. As Vancouver's trusted roofing contractor, we hold ourselves to a very high standard to ensure our clients receive the best. Take a look at our customer testimonials to see for yourself!
At Coast Mountain Roof, we use high quality, durable materials and provide thorough inspections before, during, and after the project is completed. Our industry knowledge surpasses most commercial and residential roofing companies, as many simply contract out the work. Whether you want to improve your existing roof or need a full re-roof, our roofing contractors are here to help.
---
---
Do You Have A Roofing Problem?
Call us for a no-obligation discussion about your roofing project.
Roofing Commercial and Residential Projects
We do different roof commercial and residential projects.
To see our work in detail, check out our Gallery section, where you can find our work on Commercial Roof, Residential Roofing, Cladding and Metal Roofing.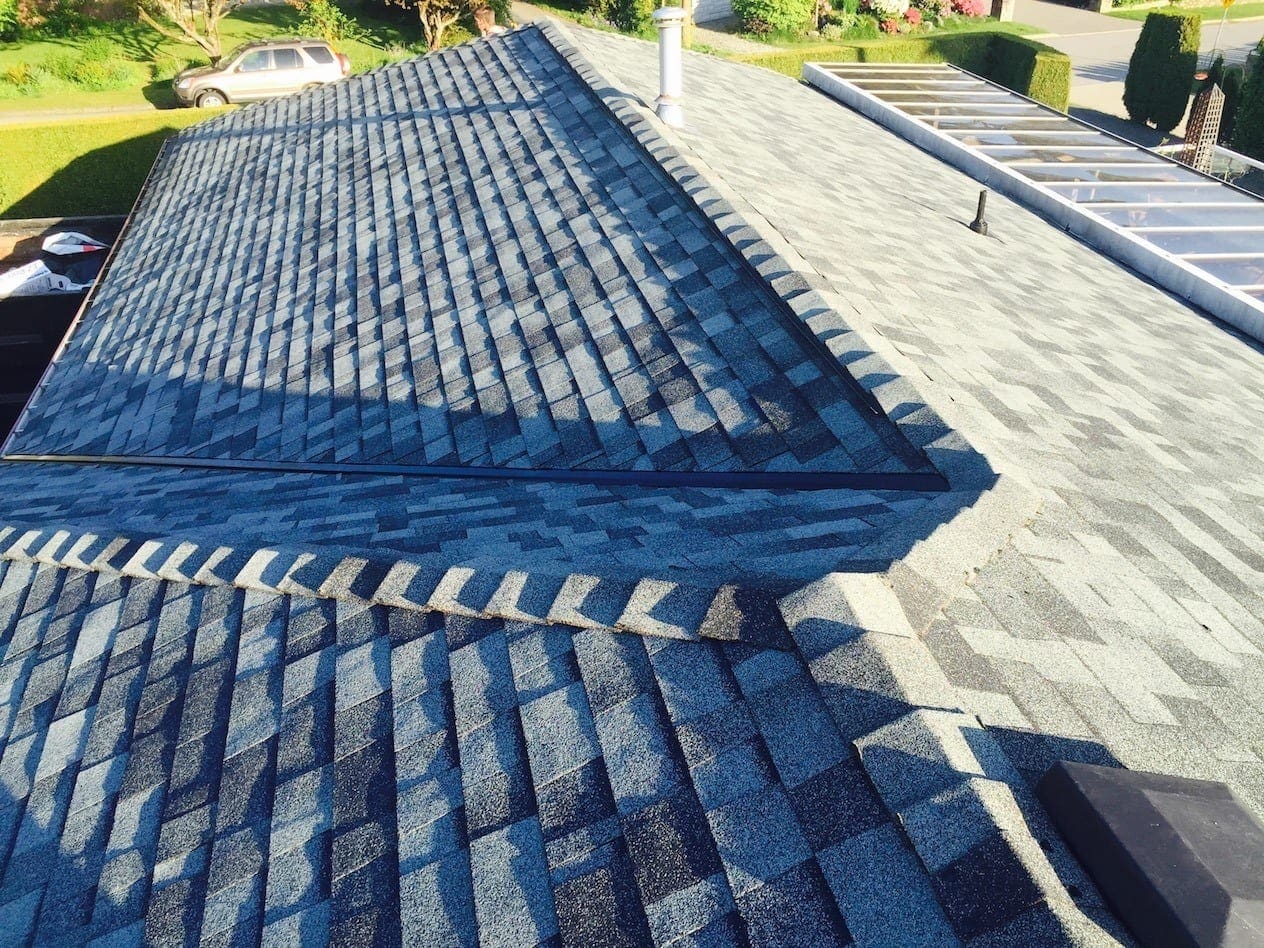 Testimonials
---
Positive: Professionalism, Value

Brad replaced one of our main roofs in 2014, he is a very professional roofing contractor and is competitively priced. Thank you! Will definitely use the Coast Mountain Roof when our roof reaches 30 - 35 years. Fiona Court Strata, Vancouver

Service: Roof installation

Positive: Professionalism, Quality, Responsiveness, Value

Really happy with the roofing service we received from the team at Coast Mountain roofing. Both Brad's were helpful and responsive right from quoting through installation and after. When we weren't 100% happy with the clean up, Brad G (the roofing company owner) came out personally to finish up for us. What more could we ask for! Would happily use them again but hopefully won't need to for many years! We have already referred them to neighbours in Vancouver.


Service: Roof installation

Positive: Professionalism

Excellent Roofing Company, Fast and Professional. Called up Coast Mountain for a new metal roof for my laneway house project in Vancouver. They were very professional, well priced and did a great roof installation. They were in and out, and cleaned up. They were very knowledgeable and provided me with good advice on the best system. I definitely would recommend them and use them again.


Service: Roof installation

I had a lot of issues with the roofing company I used to re-roof my house. I've been doing a ton of research to find out about correct venting and torch-on roofing applications for low slope roofs. It's been very difficult to find the information I needed and I had the good fortune of talking with Brad of Coast Mountain and found he is a very knowledgeable roofer. Brad provided much insight and I really appreciate how much he went out of his way to give me his honest opinions and what seems to be vast knowledge of the roofing industry. I found Brad to be very honest and definitely made me wish I had found his roofing company to redo my roof instead of the company that did my roof, I would have avoided a huge headache. Definitely would recommend Brad and his company for anyone looking to do their roof. Thanks Brad!! 🙂

Service: Roof installation

Positive: Professionalism, Quality

We had Brad's roofing team did a torch-on for my flat roof. They were very professional and did a great roofing job on installing the new roof in Vancouver. We felt like we were dealing with very honest people. The work was done and everything was cleaned up and we were very happy. Thanks, Sandford

Service: Roof installation

Positive: Professionalism, Punctuality, Quality, Responsiveness, Value

My simple asphalt shingle roof was leaking after just 15 years so this time around I wanted to make sure I got the right shingle roof installer. I was very impressed by Brad and his roofing teams professionalism. He's very responsive and honest with his quote. The roofing contractors came on schedule and got it all done in two days, they cleaned up properly. The roof looks very solid. We were glad that we chose this roofing company! Would recommend it.

Service: Roof installation

Positive: Professionalism, Punctuality, Quality, Responsiveness

My had to replace my old my roof last year. I got a recommendation from my agent to use service from the company. Because my house has a pretty steep driveway, and there were a big load of materials to remove and bring up, I expected the project to be the most complicated given the experience I had with other contractors for smaller installations like heating and piping. However, the team hired by company did an excellent job. They were always on time although they had to travel everyday from Surrey to Lions Bay in three weeks. They just came and left everyday till the whole roof was done. The only thing they asked from me was to open my garage for power supply. The company did inspection themselves after completion and did not find any problem. I waited almost a year to write this review because I wanted to make sure that I had no leakage with my new roof. It is supposed to last 40-50 years... but for now, I would recommend this company for any roofing project.

Service: replace my old my roof last year

Positive: Professionalism, Quality, Responsiveness

We recently had our 26 year old asphalt roof and skylight replaced by Coast Mountain Roofing. After receiving several other quotes we decided on CMR. Owen, our estimator was great to deal with. He explained all our roofing options and was helpful answering any questions.The roofing crew was led by a guy named Dexter. They were a great bunch to deal with and always mindful of the autumn weather...not starting any section they couldn't finish up by days end. We were also impressed by the little extras like gable coverings, rain diverters and other flashings that were a big improvement from the original roofing. We would not hesitate to recommend Coast Mountain to anyone that is looking for a roof replacement. Rod and Sharon

Service: Roof Repair

Replaced decayed trim and caps on three built up chimneys. They had proper staging, replaced the trim, pans and added rain screen. Fortunatly they found no damage to the underlying structures The seemed to have experience making this kind of repair, and performed the task in a workman like manner.

Service: Roof Maintenance

We have used Coast Mountain Roof for years. They are always prompt and professional. They rebuild our roof deck beautifully. Matching our heritage home perfectly.

Service: Roof maintenance
Langley Address:

C130-6286 203rd Street,
Langley, BC
V3A 5E6
Warehouse Location:

7228 Winston St #3,
Burnaby, BC
V5A 2G9