Coast Mountain Roof is proud of the quality of work we offer. From our client feedback and recognition in the community, we know that we stand above the rest. However, we can't take all the credit. To achieve such a high level of customer satisfaction means using the highest quality products on each and every project.
In Vancouver, Burnaby and the rest of the Lower Mainland, we are well known for our winter rainy season and our beautiful warm summers. The impact of the seasons is something we need to take into account when planning to repair or replace roofs. Protecting a commercial or residential roof from the elements is a big job, and one that we take seriously.
That is why we use CertainTeed roofing products for multi-family, commercial and residential buildings. We know that these products will protect your home or your business and stand the test of time.
How Do CertainTeed Products Differ From Others?

Saint-Gobain has been designing and manufacturing roofing and building products for more than 350 years. They have helped shape the building and roofing industry as a result. They understand that people want products that provide both quality and beauty. In fact, their name comes from their motto, "Quality made certain, satisfaction guaranteed."
Thus, Saint-Gobain developed the Certainteed shingle line. Actions speak louder than words and the proof that CertainTeed offers superior products is in their industry leading warranties.
CertainTeed offers a lifetime warranty on most of its products. The warranty guarantees that CertainTeed products come with no manufacturer defects. Some of the roofing products covered by the Lifetime Warranty include shingles like the Grand Manor®, Presidential Shake® TL, Landmark® TL, Carriage House®, Landmark® Premium, Landmark® PRO, NorthGate®, and Highland Slate®.
Each of these high-quality shingles come with the added assurance of the SureStart Period, which covers the vital first ten years of your new roof. Under this warranty feature, "CertainTeed, at no charge, will pay to repair or replace, at its option, any shingles CertainTeed determines are defective during the SureStart period."
One Of The Best Warranty's Available
In addition, they also offer a wind warranty and an algae resistant warranty to help protect against the elements. At CertainTeed, they understand that things aren't always within our control, but they are still there to back up their products.
On top of all of this, Coast Mountain Roof Ltd, being a Certified Certainteed installer, can offer an industry leading 4 Star 50-year non-pro-rated manufacturer backed warranty.
Warranty Table

*Source: CertainTeed 
Whatever your roofing system requires and no matter the look you'd like to achieve, we are happy to find a quality CertainTeed product to meet your goals.
At Coast Mountain Roof, we know that Lower Mainland weather is hard on residential and commercial roofs. That is why we strive to provide the highest quality of materials and service for all roofing needs.
To do this, we must use products that we know will stand the test of time. That is why we rely on CertainTeed products to help us guarantee satisfied clients. Only a company with complete confidence in their products would offer a lifetime warranty.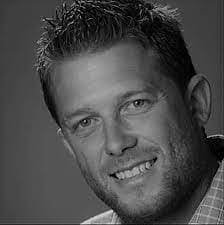 Brad Gordon and his team of professionals have been installing roofing, waterproofing and architectural sheet metal systems in the Greater Vancouver area for over 20 years.