Metal roofs are starting to become more and more common among homeowners throughout Vancouver and the surrounding region. This is largely due to the recent improvements made to the material and installation method used for these roofs. There are plenty of reasons why you can't go wrong choosing a metal roof for your home, most of which are associated with the durability, longevity and attractiveness of the finished metal roof. Before you rush to contact your local Vancouver roofer to install a new metal roof on your home, however, you should be aware of some of the disadvantages associated with metal roofs.
Significant Expense
A metal roof is one of the most durable roofs you can find on the market today, no matter where you happen to live. There are a number of different materials that can be used for a metal roof, including aluminum, steel and even copper. Each of these materials will last a lot longer that any asphalt roof shingles, cedar shake, or even TPO or rubber membrane roofs. That is because they are extremely heat resistant and known not to shrink, crack or deteriorate when exposed to the elements the way that other roofing materials will over time. This is all a positive, but whatever you gain in durability and longevity with a metal roof, be sure you will have to pay for it up front.
A typical asphalt shingle roof for a home around 1600 sq.ft will cost between $7000-$10,000 depending on the extent of the job. A flat rubber or TPO roof of the same size will cost roughly the same. For a metal roof of this size, you are looking at a minimum of $15,000 for materials and installation, and that is for the least expensive metal roof. Copper roofs are built to last for 100 years, but that means you will end up paying significantly more for the initial cost of the roof. Some recent estimates for more expensive metal roof materials such as copper or zinc cost about $1800 per sq.ft!
Noise Issues
The durability of a metal roof is largely thanks to its rigid, water proof design. Sunlight and significant precipitation and falling debris are some of the major causes for roof damage, and a metal roof will have no trouble standing up to these elements for decades. One complaint that many people end up having with their metal roofs has to do with the noise they can generate inside your home. Vancouver is known for the significant amount of precipitation we receive throughout the fall and early spring in particular.
When rain falls heavily on a metal roof, the noise inside can sometimes become extremely loud, making it difficult to hear things like your television, or a conversation. You can even have trouble sleeping on rainy nights due to the sound coming from your metal roof. While this isn't a constant concern, it is definitely something to note if you are thinking of having a metal roof installed on your home. Factors like the slope of your roof can impact the amount of noise that occurs inside, but the fact remains that a metal roof will be louder than any other type of roof.
If you would like to learn more about metal roof installation, or if you are interested in determining which type of roof will be ideal for your property, be sure to contact the friendly experts at Coast Mountain Roof for information or to arrange a free quote today!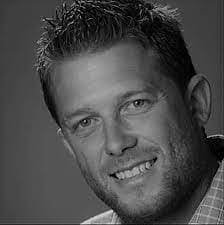 Brad Gordon and his team of professionals have been installing roofing, waterproofing and architectural sheet metal systems in the Greater Vancouver area for over 20 years.