If you're looking for ways to take control of your indoor climate, lower energy consumption and put a fresh new look on your home, consider replacing that aging, outdated roof with a "cool roof" this summer. Something as simple as changing the color of your roof can lower the indoor temperature by thirty percent, according to some industry experts.
Much the same way that light colored clothing is cooler than dark colors, a neutral, light colored surface reflects more heat, keeping your home cooler during sweltering summer months. Building materials – like solar-reflective asphalt shingles – reduce heat absorption.
There's another big bonus for homeowners who choose highly-reflective roof designs and materials. Extending the life of your roof. Since extreme temperature variances significantly reduce the overall performance and longevity of your roof, lowering the absorption level extends the life of your roof –saving you money over traditional choices.
Choosing the Surface that is Right for Your Home
Coatings. Depending on the type of roof currently installed on your home, you might be able to add a reflective coating to boost your comfort level. Coatings are similar to paint. They are typically thicker than regular paint and have additives that protect against moisture and UV light infiltration.
Many roof types accept coatings. However, most manufactures recommend against coating existing asphalt shingles. It's often better to replace asphalt shingles with pre-treated reflective shingles or switch to tile, metal or fiberglass shingles.
Painting. Applying reflective paint to metal roofs improves reflective properties.
It is important to consider moisture and humidity when choosing whether you will add a coating or paint your existing roof. If you live in a hot, humid climate, choose paint and sealants with added protection against mold and mildew.
Designing. Also, keep in mind that while "cool roofs" give you a more comfortable indoor environment during the summer months, some lighter colored roofs actually encourage condensation during colder weather. It is important to speak to a roofing professional about designing your roof modification to protect your home throughout the seasons.
Go All-Out Green
Another roof style that increases living space while lowering the indoor temperature is a roof-top garden. While this design isn't suitable for roofs with a steep pitch and multiple roof elevations, a low, flat roof accommodates a variety of green space designs. You'll get added insulation, protection from UV damage and offset urban factors that increase heat.
While fiberglass, clay, metal, wood and asphalt roofing materials can be energy efficient, it's important to consider your location, insulation, architectural design elements and overall aesthetic goals before you make a final decision. Look for products and construction materials with high RI ratings and design features that increase reflective properties.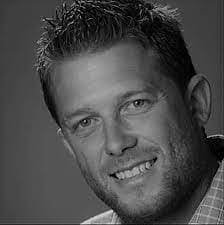 Brad Gordon and his team of professionals have been installing roofing, waterproofing and architectural sheet metal systems in the Greater Vancouver area for over 20 years.