Pros and Cons of Copper Roofs
Having a copper roof installed on top of your home can be a great way to rid yourself of ever having to worry about fixing or replacing your roof again. For centuries, copper roofs have been used on numerous types of buildings by people all over the world. While it is certainly true that there are lots of options to choose from when searching for a reliable metal roofing material, there has never been a metal roof that can outlast a copper roof, which is why so many people choose copper for their roofs. In addition to the long-lasting durability of copper, there are a few other pros and cons that a homeowner should be aware of before they choose to put copper on their roof.
Pros
• Durable: It is virtually impossible to overstate the durability of a copper roof. There are numerous examples of buildings all over the world that have copper roofs that have lasted for hundreds of years, with no signs of damage or weakening of any kind. This is because a copper roof technically has no finish that can be scratched or damaged, and in the unlikely event of any damage occurring, copper is light and malleable enough to be easily repaired by an expert with the proper tools and skills. Recent studies have shown that copper roofs installed on 18th buildings in Europe can potentially last for another 1000 years!* How's that for longevity?
• Attractive: Despite the fact that copper roofs quickly start to corrode when exposed to the elements, which changes the colour of the metal, many people still find the look of a copper roof to be quite attractive. Before you have a copper roof installed on your house however, make sure you are aware of the kind of transformation your roof will undergo, and the kind of colour you'll be left with. Fortunately, whether it appears as a bronze colour or a corroded green, copper roofs maintain an attractive and classical quality which can be perfectly suited to your home.
• Practical: Like most metal roofs, a copper roof is a practical choice for any homeowner. It is totally fore resistant, and can reflect heat in the summer, which will save you money on your energy bill. Also, you won't have to worry about snow piling on your roof and making it harder to heat your house in the winter, as snow and ice will simply slide off your copper roof.
Cons
• Expensive: Copper is becoming harder and harder to procure in today's age. Unfortunately, this means that having a copper roof installed can quickly become expensive. The initial cost of a copper roof can often cost over three times what a traditional roof may end up costing you, sometimes more. While it is true that a copper roof will likely never cost you another cent again, be sure to take into account the number of years it will take before the roof becomes cost effective, so you can determine whether it is worth the initial expense
Related Articles: *http://www.hometips.com/buying-guides/metal-roofing-materials.html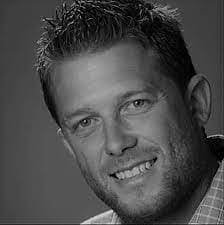 Brad Gordon and his team of professionals have been installing roofing, waterproofing and architectural sheet metal systems in the Greater Vancouver area for over 20 years.