In the past, we have come across a number of people that are under the impression a wooden shingle and shake are essentially the same thing. While its true they are both great options for residential and commercial roofing projects where aesthetic appeal is a priority, there are some major differences between the two. These differences not only apply to roofers and how we install each piece of material. Home and business owners should be aware of these differences as well, since it will help them make a more informed decision about which roofing material will best suit their budget, along with their aesthetic preferences. To find out what exactly the difference between wooden roof shingles and shakes happens to be, feel free to read the descriptions below.
What is a Shingle
In general, a shingle is a piece of wood that is thinner at the butt and has been sawed on both sides. In terms of their appearance, a shingle will show what is known as cross grain, giving it a distinctly different look compared to a shake. Shingles are also much more uniform in their appearance because they have been sawed by a machine, as opposed to shake that is split from a wood block.
What is a Shake
As mentioned above, a shake is split from a wood block, typically on one or both sides. This means it will have a more natural look in terms of the wood grain, and the uniqueness of each piece. In some cases, newer shakes are sawed on one side after being split from a wood block, but this does not affect the final look of the shake. These are known as 'handsplit and resawn' shakes, and are becoming more common due to the increase in the use of power equipment to create roofing products. In general, a medium sized shake has a 1/2 inch butt, and a heavy shake is approximately 3/4 inches at the butt. Since shakes are not sawed from a wood block, but split, they usually follow the wood grain more closely.
When all of these differences are factored, the main things that set wood shakes and shingles apart have to do with how they are individually created. Since more machinery is used to create shingles, customers can expect a more consistent appearance it terms of how the shingles sit on their roof. This makes them ideal for customers looking for a more linear style roof, as opposed to the staggered shape of a shake roof. Choosing between the two types of roof shingle materials comes down to aesthetic preferences. At Coast Mountain Roof, we can provide you with helpful advice as to which type of roofing material will best suit your preferences if you're trying to compare shingle vs shake. For more helpful tips like these, or to receive a free estimate on your upcoming roof project, be sure to contact the shake and shingle roof experts at Coast Mountain Roof today.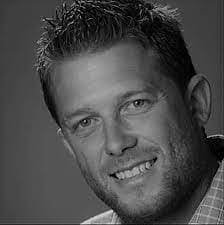 Brad Gordon and his team of professionals have been installing roofing, waterproofing and architectural sheet metal systems in the Greater Vancouver area for over 20 years.