Vancouver isn't necessarily known as one of the snow capitals of the world, but that doesn't mean that we are completely free from the occasional snowfall. If you have a metal roof and are experiencing a heavier than normal snowfall, you may be wondering whether or not metal roof snow guards are a good investment for your home.
What is a Metal Roof?
If you are already in possession of a metal roof, then chances are that you are at least vaguely familiar with the concept. However, if you inherited your current roof, or if you are the new owner of metal roofing, you may be requiring a little bit more info. Here is what you need to know about metal roofs:
Metal roofs are a type of long-lasting and durable roofing protection that is made from metal tiles composed of materials such as steel alloys, copper, and zinc. Although metal roofing may seem like a novelty housing item, it has actually been used for thousands of years and is only now experiencing a comeback in North America.
Although metal roofs can last much longer than their asphalt counterparts, they can be considerably more expensive to install, even if these costs will even out over time. Due to the fact that it is a less common roofing material, metal roofing is often misunderstood, and even individuals who have maintained a metal roof for a number of years may have some misconceptions about what is good for their roof.
For one thing, while the weight limits of an asphalt roof can be easily predicted and understood, many homeowners who have a metal roof may have more questions about their roof's durability. The good news, though, is that metal roofs usually have the strength to withhold quite a bit of snow — up to 1.2 m, in fact.
The truth is, when it comes to metal roofing, it's not exactly the roof caving in that you have to worry about, as the roof has a big snow weight tolerance and most snow in ice will fall off the roof easily. No, what you truly have to worry about is snow sliding off of your roof and harming a pedestrian! This brings us to the matter of the snow guard.
What are Snow Guards?
Snow guards are a device that can be installed on the edge of a roof to prevent snow and ice from causing damage to people, animals, items, and plants below. A snow guard is specially designed to let snow and ice drip off your roof gradually instead of all at once in the form of an avalanche.
Do I Need Snow Guards on My Metal Roof in Vancouver?
Even though you may think that snow levels in Vancouver are not intense enough to justify the installation of snow guards, the fact of the matter is that installing snow guards on your metal roof in Vancouver is still a good idea. For one thing, even if the city is not particularly snowy, there are still instances of snowfall and ice which means the need for a snow guard is not unheard of. The last thing you want is to cause serious injury to a passerby or animal.
It can be hard to know how to install snow guards yourself, so if you are considering adding snow guards to your roofing and your property then you will want to consult with the experts. It is not as simple as adding a guard around the perimeter of your roofing area — many factors need to be taken into consideration to design the right guards for you, such as the pitch of your roof and the local building code bylaws of your area. Your professional roofing company will be able to take care of all of this for you.
Roofing Experts in Vancouver
Coast Mountain Roof is proud to be a crowd favourite among all roofing companies in Vancouver. For over 20 years, our roofing professionals have been serving the Greater Vancouver Area with roof installations and repairs, as well as specialized services such as waterproofing. Even if it's on our list, be rest assured that we probably have an expert on hand who can handle the job — give us a call today and see!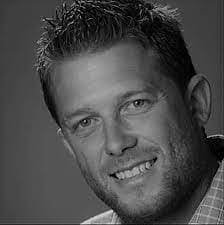 Brad Gordon and his team of professionals have been installing roofing, waterproofing and architectural sheet metal systems in the Greater Vancouver area for over 20 years.