You never want to invest your money into something that won't prove to be a valuable asset. This especially rings true when it comes to buying a home. Fortunately, there are several steps that you can take to ensure you're buying a home that's worth investing in. From plumbing inspections to value appraisals, each is just important as the other. And make sure that you don't forget about roof inspections. In fact, here's a quick look at the benefits of having your roof inspected before buying a home.
Roof Inspections Differ from Home Inspections
Although part of a home inspection does take a look at the roof, it doesn't thoroughly examine the actual state of the roof. This means if there are leaks or shingles missing, then a home inspection might not identify these issues. As a result, there's a good chance that you'll have to repair these problems shortly after buying the home, which could cost thousands of dollars.
Are You Taking Out a Mortgage?
Wouldn't it be awful if you purchased a home for $650,000 and then discovered that the roof was leaking which was causing mold to grow in the walls? You would then be stuck with a mortgage payment on a home that most definitely would not sell for what you gave for it. In fact, you would have two options: sell the home for far less than what you owe or invest thousands of dollars to repair the damage. Keeping this in mind, it's imperative that you understand the importance of getting the roof inspected before you buy a home.
Negotiating a Better Deal On the Selling Price
Another valuable reason to acquire a roof inspection is that it could possibly help lower the selling price of the home. For example, if you're in love with a home that's selling for $650,000, but a roof inspection shows that the roof would need to be replaced within the next few months, then you could ask the seller of the home to lower the selling price according to how much it's going to take to replace the roof. You could possibly have the selling price reduced by as much as $20,000 or more.
Make Sure to Get a Certified Roof Inspection
Being that anyone and everyone can perform a roof inspection, you'll want to make sure to get one that's performed by a certified roof inspector. This type of professional will have in-depth and extensive knowledge relating to the many areas of a roof that need to be thoroughly inspected. He or she can make repair suggestions as well as give an estimated quote on how long the roof will last.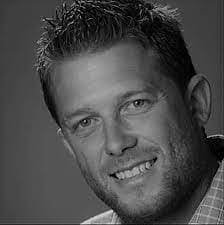 Brad Gordon and his team of professionals have been installing roofing, waterproofing and architectural sheet metal systems in the Greater Vancouver area for over 20 years.