Choosing the right siding for your home is just about as important as choosing the right type of roof for your home. When you work with Coast Mountain Roof, you can already be sure you're getting top quality customer service and workmanship. You also want to be sure that you're getting the right type of siding for your needs and budget. When it comes to synthetic siding, the most popular and durable options are vinyl siding and hardie board. To help you quickly learn the pros and cons of each siding option, we have provided a brief description of the factors you may consider concerning hardie board and vinyl siding.
Fiber-Cement Material Background
Each of these synthetic sidings have been around for decades and are among the most widely used materials for homes throughout North America. In the case of homes in the Vancouver area which see significant precipitation in the spring and fall, both vinyl and hardie board siding stand up well to the wet conditions. Vinyl was first introduced in the 1960s as a lightweight and durable alternative to aluminum siding. The boards are made out of PVC plastic which is completely waterproof. Decades later, hardie board siding was introduced as a more substantial alternative to wood siding that could maintain a similar aesthetic appearance. Over time, both hardie board and vinyl siding emerged as the most popular siding options for homeowners.
Hardie Board Fiber-Cement Cost
There are a number of factors that go into calculating the cost of purchasing and having siding installed. When it comes to vinyl and hardie board siding, there are unique aspects to both materials that cause a major difference in overall cost. In nearly every case, hardie board is more expensive than vinyl siding. This is primarily due to the fact that vinyl is cheaper to produce and manufacture, and subsequently takes far less time and effort to install. Hardie board does come with some advantages compared to vinyl siding however, which can certainly make the higher cost worth it in the long run.
Hardie Board Durability
Although both of these synthetic siding materials are highly durable, in the end hardie board stands up best to all types of wear and tear. While its true that vinyl siding is completely waterproof, and stands up well to summer sunlight and cold weather conditions, hardie board has equal durability, plus the advantage of a solid core. Vinyl can get damaged by solid objects like tree branches that get blow against a house by the wind, whereas hardie board stands up to most solid objects that come into sudden contact with a house. In addition, hardie board is more flame resistant compared to vinyl siding, which can quickly become warped by exposure to direct heat sources such as a barbecue placed too close to the house.
Hardie Board Aesthetics
Each of these materials are available in multiple colour options to suit virtually and design or colour scheme. For a more rustic or textured look however, most homeowners find hardie board to be the ideal option. Due to its more pronounced texture and solid appearance, hardie board has a closer resemblance to a more rustic wood siding which generally carries more curb appeal.
Fiber-Cement Maintenance
Like any material found on your home's exterior, your siding will require some form of maintenance in order to keep it looking good and ensure it doesn't deteriorate prematurely. For vinyl siding, homeowners main focus will be periodical cleaning, since vinyl otherwise won't rot or disintegrate. Hardie board requires a little more maintenance to ensure it maintains its look and durability. Homeowners should be prepared to re-caulk and paint their hardie board siding every five to ten years.
Fiber-Board Environmental Impact
One factor that is getting more and more consideration as environmental awareness increases is the level of impact a material may have on the earth. This relates to how a material may affect the efficiency of your home, as well as the environment when it comes to things like production and disposal. In terms of their effect on a home's energy efficiency, hardie board and vinyl siding are very similar in that they have little impact on a home's insulation. Vinyl siding may be purchased with additional insulation, giving it a slight advantage, but this extra insulation doesn't usually come standard in most vinyl boards. On a whole, hardie board produces less toxins than vinyl during the manufacturing process, but costs more to ship in terms of fuel because of it's substantial weight.
To talk to one of our friendly experts about what type of siding will be best suited for your home or commercial/retail business, be sure to contact us today via phone or our website. We will be happy to provide you with a free quote, and any additional information you may require about your upcoming vinyl or hardie board siding project.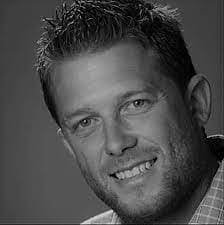 Brad Gordon and his team of professionals have been installing roofing, waterproofing and architectural sheet metal systems in the Greater Vancouver area for over 20 years.