Back to School Means the Cold Weather is Coming!
Now that the kids are headed back to school, it's time for a lot of homeowners to get back into their regular routine around the house. Usually during this time of year that means getting the house ready for the cooler months by checking to make sure there aren't any serious problems that will be more difficult and inconvenient to resolve when the cold weather arrives. One of the main areas of your home that may require some attention is the roof over your head.
It is really easy to quickly become overwhelmed with the amount of things to do around the house at this time of year. With the kids headed back to school and Thanksgiving, Halloween and Christmas quickly approaching, it can be difficult to keep track of everything that requires your attention. Fortunately in the case of your roof, you won't have to spend much time worrying, thanks to the experts at Coast Mountain Roof.
Getting your roof checked annually is always a good idea, since every year your roof is exposed to a number of different elements, particularly the high amounts of precipitation the Vancouver area along with the rest of Southern BC is known for. With the rainy seasons fast approaching, now is as good a time as any to have an expert make sure your roof will be able to handle all the weather the fall and winter hat to throw at it. For the peace of mind that comes with having a roof thoroughly checked by one of our friendly trained experts, it is well worth the time it takes to pick up the phone and arrange an inspection.
Should a problem be discovered while we're conducting our inspection, or if an issue occurs at any time during the course of the year, our staff is ready to get your roof fixed safely and properly in virtually no time at all. Give us a call if any problems should occur and we will be there to fix it quickly, so you can get back to your normal routine. With Coast Mountain Roof you can rest assured that your roof will get the attention and repairs it needs at a competitive price. You can also enjoy the peace of mind that comes with dealing with such a reliable company that delivers the best in customer service and satisfaction.
To schedule an inspection or roof repairs today, give us a call and find out why Coast Mountain Roof was voted the #1 roofing company on Vancouver's North Shore. Be sure to 'like' us on Facebook for more tips and specials!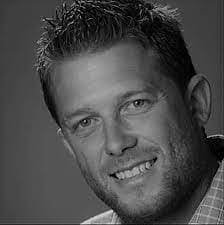 Brad Gordon and his team of professionals have been installing roofing, waterproofing and architectural sheet metal systems in the Greater Vancouver area for over 20 years.