A skylight glass feature in any roof is a great way to enhance the style of any space with natural lighting and a sleek, modern design. As building materials like acrylic or glass become more sophisticated and versatile, the options for how homeowners can incorporate multiple skylights into their roofs and sunrooms are becoming more and more extensive. Before you get started on dreaming up ways you can add a roof skylight to your home, there are some vital considerations that need to be made. At Coast Mountain Roof, we are always pleased to offer any advice or information our clients require, but to give you an initial idea of the capabilities and limitations of sky lights, we have prepared the information found below.
Roof Skylight Installation Budget
One of the most expensive building materials you'll ever come across in any home is glass. Due to this fact, homeowners looking to add glass skylights to their roof or sunroom should expect to see a higher cost for materials and labour alone. In many cases however, there are ways to save on the cost of glass without compromising your design scheme or material quality. Finding skylight glass panes for your project in sizes that require no cutting can save some time and money. You can also consult your contractor about using acrylic or plastic skylights.
Structural Support
This may seem like a no-brainer, but it is vital that you have a building expert confirm whether or not the walls and structure of your home can support the skylight that will go on your roof. Sometimes walls will require extra supports in order to safely hold the weight of a large skylight window. Only a certified building engineer or roofing expert familiar with oversized skylights will be able to sign off on the structural plans before you go forward with the project, so be sure to work with someone with a great deal of experience whom you trust.
Keeping it Clean
Skylights are usually a very attractive feature in any home, so long as you can keep them clean. During the planning process, be sure to consult with your contractor about how you will go about cleaning your skylights. For the most part, it may be difficult to reach certain areas of a roof to clean dust and debris, so you may want to consider using self-cleaning glass. This type of glass comes with an added coating that causes debris and dust to slide off its surface. Self-cleaning glass comes at an extra cost, but can be well worth it for the convenience and clarity it is able to maintain.
Skylight Windows
There are a lot of advantages to working with a skylight windows when you can. They add light to any room, especially north facing rooms, and can be the perfect accent to any space, regardless of size. With Coast Mountain Roof, homeowners looking for roof skylights to enhance their space, you can expect top quality workmanship and expert advice. We offer free estimates on all our work, so if you are considering adding glass to your home, be sure to contact us directly to get started.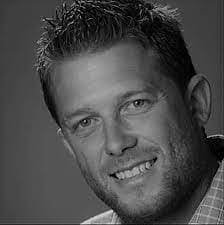 Brad Gordon and his team of professionals have been installing roofing, waterproofing and architectural sheet metal systems in the Greater Vancouver area for over 20 years.