Have You Considered a Skylight Addition during Roof Repairs
With the cool and rainy weather approaching Vancouver's lower mainland, now is a perfect time to have your roof inspected by an expert from Coast Mountain Roof, particularly if you haven't had any repairs performed in the last ten years. Should we happen to come across any issue, our skilled team of fully trained roofers are ready to perform any necessary repairs or installations to once again get your roof in perfect condition. And while we are fixing your roof, you may also want to think about adding skylights to the existing roof line to let more natural light into your home. This is often the most cost effective way to add skylights to your home, especially if you require more extensive roof repairs.
When it comes to adding light to any space in your home, there is really no better option than natural lighting. Not only will your room look brighter and more inviting with natural light, there is also the added bonus of energy savings. The very best way to brighten up any home with natural light is by adding a skylight onto your roof. In the past, the slope of a house's roof was a major determining factor as to whether or not homeowners could have a skylight installed. More recently however, advances in equipment and installation techniques have made it far easier for skylights to be properly installed on virtually any roof, regardless of its slope. With the latest equipment available to the experts at Coast Mountain Roof, now is a better time than ever to start thinking about a new skylight, even while we repair your existing roof.

Skylights make great replacements for light fixtures in any room, particularly larger rooms with no exterior walls where a window may be installed. Even in rooms that do have windows, a skylight can be a great way to enhance the natural lighting, since the average skylight is able to provide 30% more light to a room than a window. A lot of newer skylights can be opened for ventilation in the summer as well. If you happen to decide that a skylight is right for your home, the experts at Coast Mountain Roof would be happy to work with you to find which type of skylight will best suit your roof, and where exactly to install it on your roof.
In the past, many people were discouraged from adding a skylight, due to the potential of leaks occurring after a certain period of time. Thanks to new designs and better flashing methods however, worries about leaks occurring have essentially been put to an end, making a skylight a great option if you are already in need of leak repairs on your existing roof.
At Coast Mountain Roof, we are committed to providing all of our customers the very best when it comes to service and workmanship. We have been keeping residences and commercial buildings throughout Vancouver and the lower mainland dry for over a decade with our expert roof repairs and installations, and we look forward to brightening our customer's homes with highly skilled and reliable skylight installations now as well! To find out more about adding a skylight to your roof during repairs or installations, feel free to contact us for an estimate, or follow us via Facebook and Twitter for our latest updates and promotions.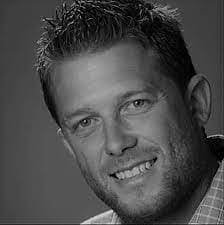 Brad Gordon and his team of professionals have been installing roofing, waterproofing and architectural sheet metal systems in the Greater Vancouver area for over 20 years.