Vancouver is known for many things — the beautiful landscape, multicultural diversity, and of course the rain! Whether you love it or hate it, the rain is part of what makes Vancouver so special.
Sometimes the winter rains seem to go on forever. You want to ensure that your roof is properly installed to avoid costly issues installed properly. Without taking the proper time, care or without the right roofing system, the effects of the rain will soon be felt, costing you money and causing plenty of grief.
Waterproofing Vancouver homes or flat and low sloped roofs on residential and commercial buildings, an excellent option that will keep you and your family or your business dry is SBS torch-on roofing.
Torch-on roofing systems use modified bitumen SBS polyester or composite reinforced rolls. The torch-on system gets its name because the material that contacts the sheathing underneath is torch welded to seal the material. When this process is done correctly, a waterproof seal is formed, preventing leakage into the building from Vancouver's extended rainy season.
SBS torch-on roof assemblies are made up of multiple layers, which can include an asphaltic overlay board, base sheets and granulated cap sheets. Regardless of the chosen system, you can rest assured that at Coast Mountain Roof, our professionals are manufacturer certified and Red Seal ticketed journeyman and have extensive knowledge to apply the roof that is right for your given situation, putting your mind at ease.
Torch on roofing has many benefits, especially in terms of waterproofing your home or commercial building. In a climate like Vancouver's with large temperature gradients throughout the year, SBS materials expand and contract with the weather due to its SBS rubber construction. SBS torch-on is one of the most robust assemblies available and can withstand the harsh, rainforest weather we see on the West Coast.
As is often the case with high-quality systems, you will see that an investment in torch-on roofing will pay off in the long run by keeping you and your family dry while extending the life of your roof.
The better the roof, the longer it will last and the fewer repairs you must do, which is why this option remains one of the most popular options in British Columbia roofing.
If you are looking for a qualified professional roofing contractor to help with your roofing needs, give us a call. We would be happy to ensure that your roof is waterproofed and in great condition to withstand years of weather to come.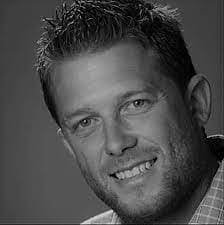 Brad Gordon and his team of professionals have been installing roofing, waterproofing and architectural sheet metal systems in the Greater Vancouver area for over 20 years.