When it comes to choosing a metal roof for your home or commercial business, there can be a lot of uncertainty surrounding the types of materials that are available and are best suited for your specific needs. When many people think of a metal roof, they often picture a flimsy sheet of corrugated steel, or a huge piece of copper found on the turret of a church. While it is true that some metal roofs are not ideal for a house or even a large commercial building, there are plenty of other types of metal roofs that can be perfect for either type of property, all of which have certain benefits that make them ideal for specific locations. Knowing which type of metal roof to choose for your home or commercial building can not only enhance the durability and lifespan of your roof, it can also make your property look a whole lot better. To get started finding the right metal roof for you, it is a good idea to consider a few things before you make your final decision.
Budget
Compared to almost any other type of roofing material, for commercial or residential buildings, metal roofs are among the most expensive type of roof you can get. The initial expense of a metal roof shouldn't be a deterrent however, since the cost effectiveness of all metal roofs is tied to the longevity and low level of maintenance required by the material. In other words, pay more now to save more later. When you start to consider a metal roof, keep in mind that some materials will cost you a lot more than others. Copper is by far the most expensive material you can buy, followed by aluminium and galvanized steel. To decide which one will suit your budget best, it is important to consider the initial cost along with how much you already pay to have your existing roof repaired. You should also consider how long you intend to occupy your home/building, since the metal roof will last such a long time.
Location
Some types of metal roofs will be better than others depending on where your property is located. If you are in a heavily wooded area, and tree branches tend to fall on your roof, it is probably not a good idea to have a soft aluminum roof that may be more susceptible to dents and scratches. On the other hand, if you have a property located near the coast that is often exposed to high winds carrying large amounts of precipitation and salt water spray, an aluminium roof can be the ideal choice for you due to its high resistance to rust and corrosion. To learn more about the different aspects of each type of metal roof, you should consult this helpful chart before making your final decision. (Additional Info *Chart: http://inspectapedia.com/BestPractices/Table2-10.jpg).
Aesthetics
Metal roofs come in a number of different colours and designs, depending of course on which type of material you end up choosing. Copper roofs will be extremely durable and virtually maintenance free, but if the green hue of corroded copper doesn't suit your building, then it probably isn't the right choice for you. Be sure to keep in mind that most aluminium, steel and tin roofs come with a colour coating that can be customized to suit your style preferences. Make sure you remember to have your roof repainted on a regular basis if you choose one of these materials, otherwise the integrity of the metal can become compromised.
To find out more about what type of metal roof will best suit your needs, feel free to contact us via phone or our website. We will be happy to set up a free consultation and help you choose a metal roof that works for you. You can also check out our website for any additional information you might need.
Related Articles: https://www.hometips.com/buying-guides/metal-roofing.html
http://www.motherearthnews.com/green-homes/metal-roofing-pros-and-cons-zmaz84mazgoe.aspx?PageId=1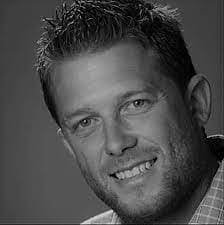 Brad Gordon and his team of professionals have been installing roofing, waterproofing and architectural sheet metal systems in the Greater Vancouver area for over 20 years.