Replacing the roof on your home is an important and expensive undertaking. Choosing the right material can improve your home's aesthetic appeal and also increase the value of your home for resale.
Homeowners must consider many factors when choosing the roofing material that best suits their home. While aesthetic appeal and expense must surely be considered when choosing the roofing system, homeowners should ultimately seek to find a balance between form and function when choosing a roofing system.
For those of us who live in the Pacific Northwest it is important to understand the materials that best stand up to the extreme weather associated with living in a temperate rainforest.
There are four commonly used roofing material that best suit the Pacific Northwest's unique climate. Each product comes with pros and cons, but the more homeowners understand, the better prepared they will be when it's time to make the big decision.
Asphalt Shingles
Asphalt (Composition) Shingles are the most common and economical roofing material used throughout the Pacific Northwest. Asphalt shingles come in 2 main types; three-tab and architectural shingles. Both perform well with little to no maintenance and come with varied warranties. Three-tab shingles most often carry warranties from 20-30 years, while architectural shingles often have longer, and even lifetime, warranties.
While asphalt shingles are effective and inexpensive, they are not often thought to enhance the visual appeal of homes, especially high-end properties, and will not likely increase the value of your home. Architectural shingles, however, come in many different styles and can mimic the look of more expensive roofing materials.
Cedar Roofing
Wood (Cedar) Products are a traditional Pacific Northwest roofing material. They are readily available and fairly inexpensive. Cedar shakes and shingles are the most common wood roofing material and add a rustic, natural, particularly Pacific Northwest appeal to many homes.
Due to the visually appealing nature of cedar products, using a cedar system can often increase the value of your home. While cedar products are lightweight and durable, they can be susceptible to moisture-induced mold or algae and may require more maintenance than other roofing options. While untreated cedar roofing materials can fall victim to the elements, pre-treated options are now available. These pre-treated cedar shakes and shingles are slightly more expensive but offer a natural appearance and the equivalent effectiveness of a synthetic product.
Metal Roofing
Metal Roofing materials come in a range of styles, are durable, low-maintenance and visually appealing, with a clean look. The most common metal roofing material is standing seam, a series of interlocking panels that extend the entire length of the roof. While installation of a metal roof is slightly more expensive than other options, it has a long lifespan, requires little to no maintenance and can increase the value of your property. Like asphalt, metal roofing materials that mimic the look of other roofing systems are available in many different styles.
Torch-on SBS Membrane Roofing
Torch-on SBS Membrane is available in many colours.  It is one of the most durable roofing materials and can provide many decades of protection from the extreme West coast weather with proper slope and installation. Torch-on membranes are commonly used in low slope or flat commercial and residential applications. As these types of membrane systems are so robust they can greatly increase the value of your commercial or residential property.  Torch-on is one of the more expensive options in roofing but the lifespan of the system can often offset the initial cost.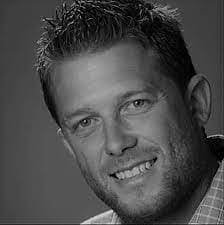 Brad Gordon and his team of professionals have been installing roofing, waterproofing and architectural sheet metal systems in the Greater Vancouver area for over 20 years.