The leaves continue to fall… heavier winds blow loose branches out of the woods and onto your roof… Now what?
Bring the small stuff down to the gutters, then, clear your gutters. And, clear away any larger debris, right away. This is the best in between task you can do to help keep your roof in good condition. Roof rakes are a fantastic and easy maintenance tool.
Keep those gutters clean! This is part of optimum roof health.
Maintaining your roof is like taking care of your car… the more you stay on top of the little things, the longer it will last.
Related Articles: 'Preparing Your Roof For The Cold' or 'Skylight Addition during Roof Repairs'
Not sure how old your roof is or how well it's doing?
If your shingles are coming up at the corners, you see tears, rips, or missing shingles altogether – a good rule of thumb is… the more you see, the closer you are to needing your roof replaced. Its' one thing to replace a few missing shingles, it's quite another for a complete overhaul requirement. If you need your roof replaced, get it taken care of, as soon as you possibly can. Is your skylight leaking? Take care of leaks of any sort, at the first sign of leakage. Leaks can literally go from a minor drip to an emergency scenario from just one storm. Speaking of storms, snow and rain equals ice build ups. Though a little snowfall won't harm your roof, do make sure to keep your roof clear of ice and heavy snow. Especially if your roof is older, as this may cause your roof to collapse. This could also result in other unnecessary problems.
How is your attic doing? Is the heat escaping too quickly? If so, it might be time to do some upgrading. Think of the insulation in your attic as a toque or hoodie for your house. If you live in a strata complex, all you really need to do is report any issues to your strata – they'll take care of the rest. Someone from the strata will contact the roofing company and presto, like magic – your roof is repaired.
If, on the other hand, you need to hire a roofing company… Give us a call or email us for an estimate. We are Coast Mountain Roof. We are Vancouver's roofing company. We serve the Lower Mainland and Fraser Valley areas. That means if you live in Langley or Burnaby or even West Van, we are here for you! Get in touch. We'd love to hear your success story!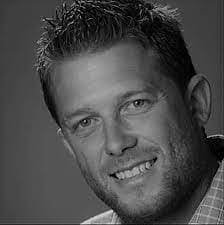 Brad Gordon and his team of professionals have been installing roofing, waterproofing and architectural sheet metal systems in the Greater Vancouver area for over 20 years.